Prevention Works! Vermont
A coalition is a group of individuals and/or organizations with a common interest who agree to work together toward a common goal. That goal could be as narrow as obtaining funding for a specific intervention, or as broad as trying to improve permanently the overall quality of life for most people in the community.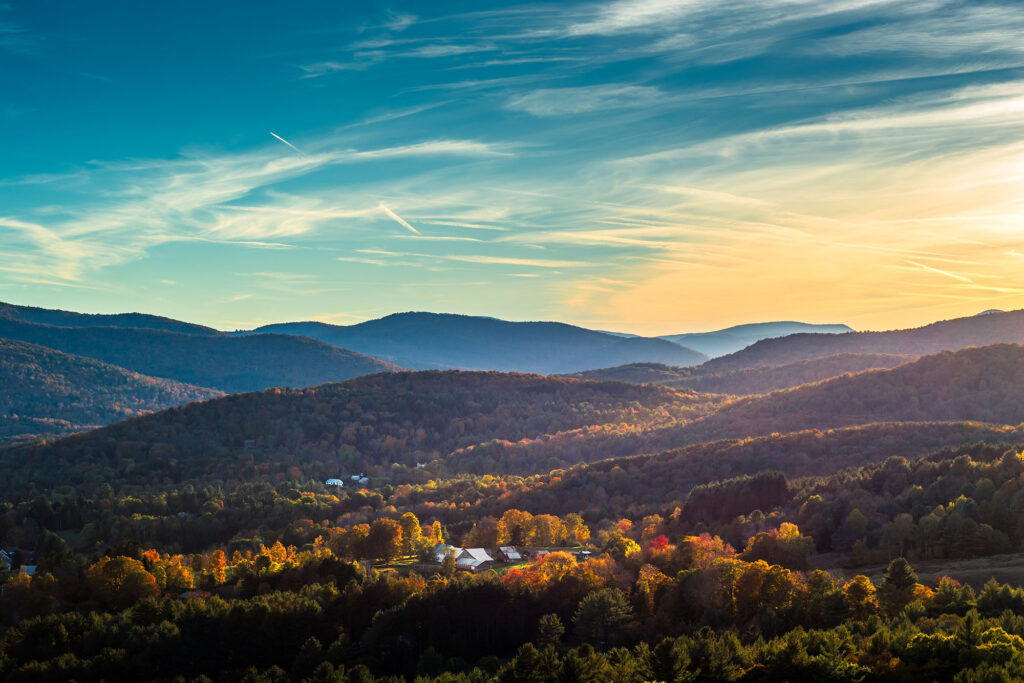 Northeastern Vermont Regional Hospital

We are pleased to announce that we have two openings in Substance Misuse Prevention Services at NVRH. Come join our dedicated team of prevention professionals! Please feel free to share widely.
Prevention Coalition Coordinator
Substance Misuse Prevention Specialist
NVRH is dedicated to fostering a team of compassionate healthcare professionals who are committed to offering exceptional services within the community. NVRH provides competitive wages and a comprehensive benefits package, which includes student loan repayment, tuition reimbursement, career advancement opportunities, generous paid time off, a

Job Title: West River Valley Thrives (Thrives) Youth Engagement Specialist (YES)
Job Summary: In conjunction with other staff, this position is responsible for coordinating the implementation of youth program opportunities, outreach, and communication to meet the outcomes of the substance use prevention strategies of West River Valley Thrives (Thrives). The Youth Engagement Specialist will communicate through multiple channels to educate, coordinate, and build momentum around Thrives' activities, best practices and initiatives to highlight and amplify youth voice. 
Duties and Responsibilities:
Coordinate and manage Youth Empowerment groups for middle and high school students, meetings, activities, and mentorship opportunities with elementary schools.
As a member of the Thrives' team, help implement all work plans as developed by the coalition, including supporting Program Coordinator and Parent/Caring Adult engagement specialist with program activities, as able and encouraging youth participation.
As a member of the Thrives' team, assist the Director in ensuring grant compliance and reporting requirements; maintaining activity trackers, making note of challenges/barriers and writing success stories.
Work with other Thrives staff to build strong relationships with community partners including local businesses, elementary schools, Middle and High school staff, municipal leaders, health care organizations, social service agencies, and other community groups to highlight youth voices and work with youth to advocate for opportunities for engagement within their community. 
Coordinate all aspects of youth field trips and community activities/events.
Representing Thrives at community meetings, statewide meetings, events, and other public forums, as needed and as it relates to youth engagement.
Provide training opportunities for students. Provide opportunities for youth led training for school staff, peers and other members of the community, based on student interest.
Based on student interest, work with students to develop and implement a youth led pod cast and other activities as needed such as Mental Health Awareness Month, Suicide Prevention, Great American Smoke out, etc. 
Being a vital, enthusiastic, and supportive member of the Thrives team and our community partnerships.
Preferred skills and qualifications:
Degree and/or equivalent experience related to substance misuse prevention, public health, education, youth development, health education and/or community engagement strongly preferred. 
Leadership experience preferred 
Commitment to health equity, trauma-informed, and strengths-based approaches.
Experience or knowledge of restorative justice practices preferred
Experience working with middle and high school aged youth preferred
Strong written, verbal, computer, and public speaking skills
Ability to write for and communicate effectively with diverse audiences
Ability to work cooperatively with supervisor, community partners, co-workers, youth, parents, community members, and key leaders
Capable of convening groups and organizing collective efforts around a common goal
Organized, detail oriented, and able to follow through on multiple projects
Knowledge of effective alcohol and drug prevention principles and strategies preferred
Demonstrated ability to work independently, as well as part of a team
Ability to take directions and openly listen to recommendations from supervisor
Creativity, organization, initiative, and flexibility desirable
Flexibility to work some nights and weekends as needed and at least two days a week during after school hours. 
Reports to: West River Valley Thrives Coalition Director
To Apply: Send resume and cover letter to [email protected]. We will be reviewing applications on a rolling basis and the position will remain open until filled. We are unable to consider applicants without a cover letter. If the resume submission platform does not allow for cover letters, please send cover letter directly to [email protected] 
Hours and Compensation: This is a 30-35 hour per week position eligible for generous benefits including paid time-off, health and dental insurance, and 403(b) retirement benefits. Starting rate, $22 per hour.
Burlington Partnership For A Healthy Community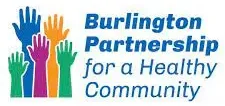 The team at BPHC is growing! We have 3 fantastic openings at our substance misuse prevention coalition right here in Vermont's biggest city! If you or someone you know is passionate about community-based public health and supporting Burlington youth and families, then one of these positons may be a perfect fit. 
APPLY ONLINE USING THE APPLICANT PORTAL LINKED ON EACH JOB POSTION. 
Youth Programming Coordinator
We believe that not only are young people our future, they are also capable of creating important change in the now. We are seeking a team player to coordinate our program inspiring and empowering youth to be leaders and advocates for reducing substance misuse and improving health and wellness in their community.
We want a self-motivated individual who is good at building relationships and fostering collaboration with and between others, particularly youth. This position will teach, support, and encourage teens to use their voice to address substance misuse prevention issues as part of afterschool clubs. A minimum of 3 years of experience working with adolescent energy a must. Experience in the substance misuse prevention or public health field and with public speaking, communications, video production, project management, and grant reporting are highly beneficial.
This is a full-time benefited position with a flexible schedule and opportunity to work some hours remotely. If interested, please include a cover letter and resume with your application. Salary is $19 – $21 per hour based on qualifications and experience. The full job description can be viewed below.
Coordinated School Health Team Manager
The Burlington School District Coordinated School Health Team  (CSHT) is looking for someone to manage its work for the remainder of this school year, either as a new part-time BSD employee or through an hourly stipend agreement with a current BSD employee. The Manager would support the work of CSHT to assess current wellness practices including reviewing and suggesting revisions to the current policies and procedures on wellness, substance use, and health education and make improvements in line with the Whole School, Whole Community, Whole Child Model.
Community Engagement & Events Coordinator
(P/T) $19-21/hr. (25 hrs./week)
Are you a natural community collaborator? Do you want a career that makes a meaningful and long-lasting difference? If so, become a part of a great team! We seek an organized, people-person to educate, inspire, and connect Burlington parents, caregivers, and the larger community with resources and skills to support healthy youth development.
This position connects Burlington families to our ParentIN program by organizing and facilitating workshops and presentations and working with community partners. It is also responsible for planning and organizing details for local events and coalition projects. Demonstrated knowledge and experience with the following is required: communications, event planning, relationship building, cultural competency, and protective and risk factors for youth substance use.
Additional skills and experience with the Burlington community as well as the following is preferred: public speaking, project management, and grant reporting. We are willing to train the right candidate.
Central Vermont New Directions Coalition

Are you a leader in public health for youth?
Are you a creative communicator who cares about community?
Now hiring:
Community Coordinator: Outreach and Education 
CVNDC seeks our next energetic, outgoing, public health/community development team member to lead our grant-funded efforts to support more partnerships that encourage healthy behavior and decreased substance use for youth in Washington County. Based in Montpelier, we want to hear about your skills and experience. Generous pay, paid time off, HSA and flexibility. PT or FT with opportunities for hybrid (in person and some remote work).
Send cover letter and resume to Ann Gilbert, [email protected]
The Community Coordinator Outreach and Youth Educator is: responsible for engaging with key community partners and sharing information about public health. We are looking for an outgoing team member for direct service educating about Tobacco and vaping, and binge drinking; cannabis and prescription drug misuse among youth and young adults. Help fulfill grant requirements which include community engagement and capacity building and use your creativity to connect with schools and communities in central Vermont.