Tobacco use is the #1 preventable cause of death.  In Vermont smoking costs approximately $348 million in medical expenses and results in about 1,000 smoking-related deaths each year.
Tobacco use prevalence has declined significantly among adults and youth in Vermont over the last decade.
Easily recognized as one of the most popular substance use trends among teens, vaping is the act of inhaling and exhaling an aerosol, often referred to as vapor, produced by an e-cigarette, vape pen, or similar device. These devices contain flavored e-liquids, nicotine and/or marijuana. According to the 2019 Youth Risk Behavior Survey, 1 in 4 Vermont high school students reported vaping in the past month. More than half of high schoolers report having ever tried a vape device. 
In 2017, 15.8% of adults smoked. Nationally, the rate was 17.1%.
In 2017, 9.3% of high school students in Vermont smoked cigarettes on at least one day in the past 30 days. Nationally, the rate was 8.8%.  See More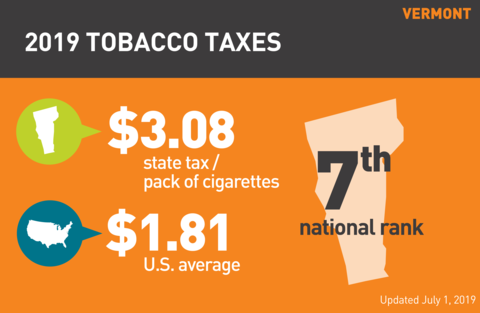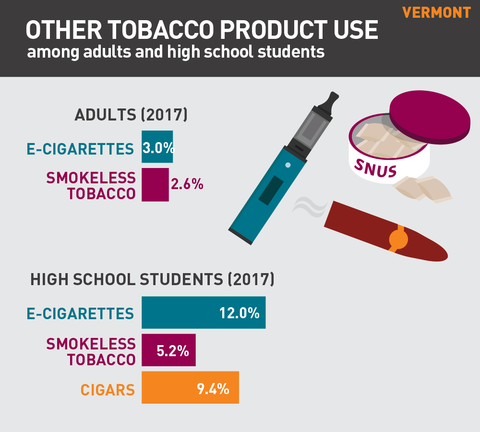 In 2017, 3.0% of adults in Vermont used e-cigarettes and 2.6% used smokeless tobacco.
In 2019, 26.0% of high school students in Vermont used electronic vapor products on at least one day in the past 30 days. This rate more than doubled since 2017.  See More
Health Policy Clearinghouse
The Prevention Center of Excellence and the Green Peak Alliance developed the Health Policy Clearinghouse – an online, searchable database for model prevention and health policies as well as other resources. The site was developed by Two Rivers Ottauquechee Regional Commission (TRORC).
An Overview of Key Issue:  A significant number of adults and youth are using electronic cigarettes, which provide a relatively new way to deliver the addictive substance nicotine without burning tobacco. A 2018 report from the National Academies of Sciences, Engineering, and Medicine (NASEM) found that e-cigarettes are less harmful than cigarettes, but are not risk-free.1 The report also found that many questions remain about the long-term health effects of these products for individual users and about the population-wide effects. In a 2020 report, the Surgeon General found that "the long-term health effects of using these products remain unknown, and short-term risks are only slowly coming into focus.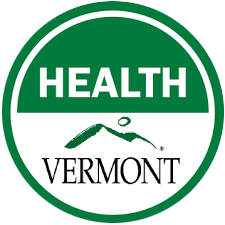 A data brief on Electronic Vapor Product (EVP) use among Vermont high school students is now published. Data from the VT Youth Risk Behavior Survey show that current EVP use increased from 15% in 2015 to 26% in 2019 while daily use increased three-fold from 9% to 31%. Eight in 10 youth who smoke cigarettes, binge drink or use cannabis currently use EVPs; this is four to eight times the rate of youth who do not use any of these substances.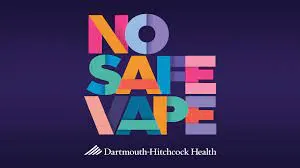 No Safe Vape (from the Dartmouth-HItchcock Health Website), Videos for adults and youth. With the growing number of vaping-related illnesses and deaths, "No Safe Vape" aims to educate young people and their families about the dangers of vaping and to provide resources for those seeking further information or help quitting.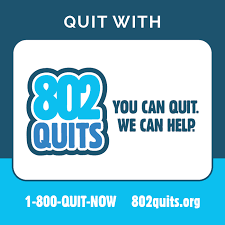 802Quits  Provides free cessation support for Vermonters ages 13 and older:
By phone, 24/7, at 1-800-QUIT-NOW Coaches can provide support for the tapering method (decrease in nicotine concentration, puff duration, frequency and power of the device battery).
Additional support is available by email, text or instant message. Online unlimited help
VTHelplink
Free and confidential alcohol and drug support and referral services, call 802-565-LINK (5465)   VT Helplink is a statewide, public resource for finding substance use treatment and recovery services in Vermont.

My Life, My Quit : My Life, My Quit™ is the free and confidential way to quit smoking or vaping. Text "Start My Quit" to 36072 or click to chat with a Coach. We are here for you every step of the way. It's YOUR LIFE and we're here to help you live it YOUR WAY.

Campaign for Tobacco Free Kids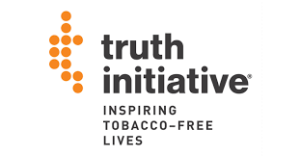 The EX Program 
 The EX Program is the only quit-tobacco program that combines the scientific leadership in digital tobacco solutions from Truth Initiative® with a proven treatment model from Mayo Clinic.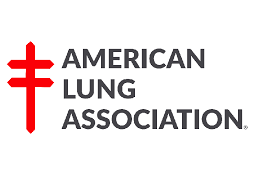 The America Lung Association:  The American Lung Association calls for the following actions to be taken by Vermont's elected officials to reduce tobacco use and exposure to secondhand smoke:
Prohibit the sale of all flavored tobacco products;
Increase funding to Vermont's tobacco control program; and
Minimize barriers to quit smoking treatment coverage.
 
Know the Risks: A Youth Guide to E-cigarettes 
CDC's Office on Smoking and Health (OSH) developed this presentation to educate youth on e-cigarettes, including the health risks, the factors that lead to e-cigarette use, and what youth can do to avoid all tobacco products, including e-cigarettes. This resource is intended for adults who educate or serve youth ages 11 – 18 (teachers, youth ministers, coaches, scout leaders, etc.). Utilizing the talking points and information for users document, the presenter does not require additional information, nor permission to deliver the presentation.  

smokeSCREEN    This web-based video game created by the Yale Center for Health & Learning Games addresses the range of challenges that young teens face, with a dedicated focus on youth decision-making about smoking and vaping (conventional cigarettes, electronic cigarettes, flavored tobacco products), and includes strategies for both smoking prevention and cessation. Studies show the game demonstrated a significant impact on beliefs and knowledge about electronic cigarettes and vaping. This resource is developed for ages 10-16.